Body – Woman Face
In this captivating abstract painting, the Artist reveals a representation of femininity. The canvas captures the timeless allure of a woman's face, presented in a striking profile view.
At first glance, we are immediately drawn to the bright red background that engulfs the composition with its intense, fiery energy that evokes the powerful symbol of passion and the emotions that define the essence of femininity.
In contrast to the colored background, the woman's face emerges with undeniable force giving the image an air of mystery.
In "Woman face", Patrick Joosten captures the essence of femininity, creating a dynamic interplay between a face and a vibrant background, celebrating strength and emotional depth.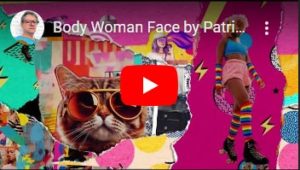 Original artwork signed P. Joosten at the back.
Dimensions 95 x 95 x 4 cm.
Sold with invoice and certificate of authenticity
Delivered with a white wooden frame
2023 – August 13