Voilà!
Voilà ! by Patrick Joosten is a living canvas by Patrick Joosten, a symphony of wild and free colors, a painting that is a pleasure to watch. A touch of Orange, strokes of Red, a burst of Blue, whites and Yellows dancing together in a bold mix.
Voilà ! a work of art, a canvas that sings straight to the heart, a celebration of color and form.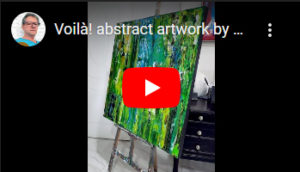 Original artwork signed P. Joosten on the front lower right and on the back.
Dimensions 95 x 95 x 4 cm.
Sold with invoice and certificate of authenticity
2023 – February 20.