Ultramarine
Ultramarine, a canvas flooded with hues, a lively and abstract vision that dares to amuse the eye with its playful dance of colors and shapes. A symphony of blues, as if the artist's brush were a magic wand to create a world beyond the banal and bland, where azure and indigo marry in harmony. The lines are bold and yet delicately drawn, a work that seems to go on forever…
A feast for the senses, a visual symphony.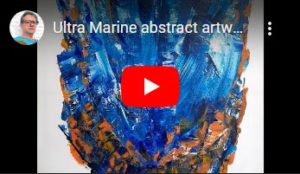 Original artwork signed P. Joosten.
Acrylic on canvas
Dimensions 95 x 95 x 3 cm.
Delivered with a Black wooden frame.
Sold with invoice and certificate of authenticity
2021 – April 07th.