Les Eaux Bleues
Blue Waters – The magnificience of moving water and all those blue and white colors reflecting as on a mirror.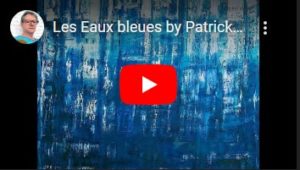 Original artwork signed P. Joosten at the front and at the back.
Acrylic on canvas, dimensions 95 x 95 x 3 cm. Delivered with a White wooden frame.
Sold with invoice and certificate of authenticity
2021 – May 26th.