Ultra Blue
Ultra Blue exudes depth and mystery, a vibrant canvas of hues in Blue, Red and Yellow tones. Like a symphony in perfect harmony, in this abstract painting of pure beauty.
A passionate work that ignites the sight, and then there is Yellow, a sunny ray, a burst of light that brings joy and hope for a new day.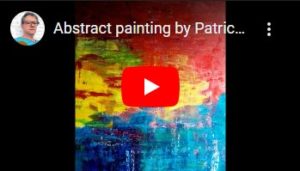 Original artwork signed P. Joosten,
Acrylic on canvas
Dimensions 170 x 100 x 30 cm.
delivered with Black wooden frame.
Sold with invoice and certificate of authenticity
October 2018