Colors
Colors is an explosion of colors, a dance of nuances, a living canvas, with colors on fire. Patrick Joosten's work is a symphony of light, a mystical fusion of chromatic power.
With each look, a new vision takes place in a mosaic of nuances.
A masterpiece of colors, which will shine forever.
My artwork Colors is in pages 13-14 of the Art Tour International Magazine Winter 2022.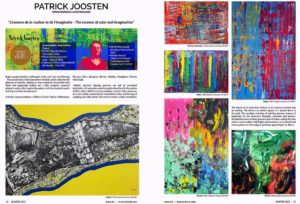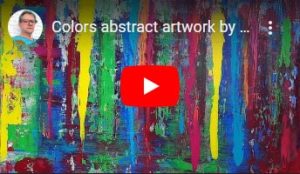 Original abstract artwork signed P. Joosten
Dimensions 115 x 75 x 3 cm,
Delivered with a white wooden frame.
Sold with invoice and certificate of authenticity
2019 – October 23rd