Summer Dreams
Summer Dreams is a canvas of summer dreams, a symphony of hues that dance and sing the wild romance of summer. An abstract artwork with touches of pink and blue so daring, the painting is free, the brush is light, the canvas sings of sunny days and lazy afternoons in secret gardens and dreams of Countryside, Sea and Mountains.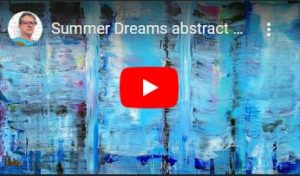 Original artwork signed P. Joosten
Acrylic on canvas
Dimensions 80 x 60 x 4 cm.
Sold with invoice and certificate of authenticity
2020 – June 16th