Daisy
A look at Daisy, a serene canvas, a work that leads you into a dream. Each stroke of the brush is a soft touch, the colors intertwine in Blue, Pale Blue tones with a little pink and white, creating a soft silence, a tranquil atmosphere, a feeling of calm.
Daisy, is an abstract work that leaves an enchantment, a painting that is a soothing balm.
My Artwork Daisy is in page 78 of "Spotlight Magazine" June 2022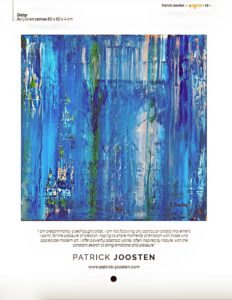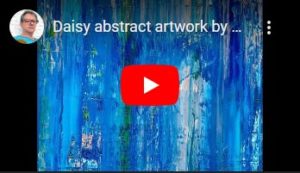 Original artwork signed P. Joosten.
Acrylic on canvas
Dimensions 80 x 80 x 4 cm.
Sold with invoicve and certificate of authenticity
2020 June 08th