Orange K11
Orange K11 by Patrick Joosten is an artwork in which the hues collide and converge in a fiery orange-red tone that dominates with vivacity. White stripes cross the canvas encircled in a cobalt blue which seems to be diluted in the canvas. Colors and lines dance and play, in a fluid abstract expression.
The beauty of Orange K11 lies in its mysterious allure, a work that captivates and invites, a painting to explore, a poetic work of an extraordinary world.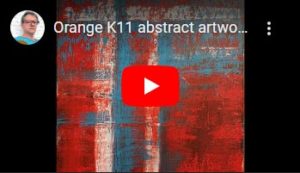 Original artwork signed P. Joosten.
Acrylic on canvas
Delivered with a black wooden frame.
Sold with invoice and certificate of authenticity
October 2017