Experimental Red N°1
Experimental Red N°1 is not just a painting, but an experiment. It's a celebration of the power and potential of abstract art, and a testament to the endless possibilities of the creative mind.
The brushstrokes are bold and dynamic, creating a sense of movement and spontaneity.
The texture of the painting is palpable, inviting the viewer to explore the depths of the canvas.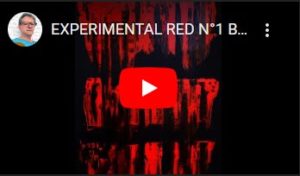 Original artwork signed P. Joosten at the back.
Acrylic on canvas
Dimensions 115 x 75 x 3 cm.
Delivered with a black wooden frame.
Sold with invoicve and certificate of authenticity
2020 – September 1st.