Delicioso
Delicioso is a canvas of pure abstraction, in a delightful blend in pastel colors. A symphony of colors that dance and play in a harmonious melody.
Pastel Greens and Blues intertwine with soft Pinks and Whites, like a dreamy haze. A painting that sings and will last forever, a delicate and true work like a cotton candy dream.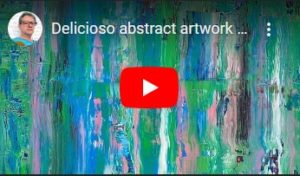 Original artwork signed P. Joosten.
Acrylic on canvas
Dimensions 100 x 73 x 2,6 cm.
Sold with invoice and certificate of authenticity
2020 July 16th