Dreams
Dreams, a work of abstract art, is a living canvas with vibrant energy and vivid colors. Bold and confident brushstrokes weave a tapestry of flamboyant tones.
Looking at the canvas, you feel drawn into a world of pure imagination, a realm where the lines between reality and fantasy blur and merge. The colors seem to dance and sway, as if alive, pulsing with an inner energy that defies explanation.
Yet for all its vibrancy and energy, there is also a sense of peace and serenity in Dreams. It is a painting that invites you to linger, lose yourself in its dreamlike beauty, and find solace in its gentle embrace.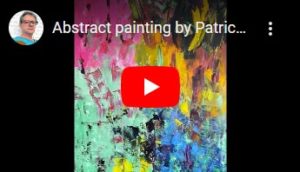 – My Artwork Dreams is in page 17 of Exhibizone Magazine Spring 2022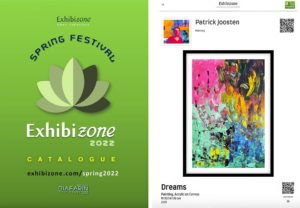 – My artworks "Dreams", is in pages 13-14 of the Art Tour International Magazine Winter 2022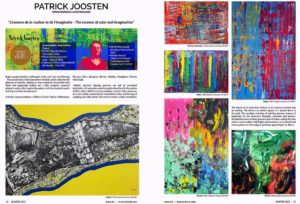 Dreams is published in Spotlight Magazine N°26 p. 83 – Circle foundation for the arts – December 2021.
https://circle-arts.com/spotlight-26/
Original artwork signed P. Joosten at the front and at the back.
Acrylic on canvas
Dimensions 150 x 100 x 3 cm.
Delivered with a Black wooden frame.
Sold with invoice and certificate of authenticity
2021 – June 24th.