Dreams
For this artwork I left without a model or specific project! Just a dream of colors and a great freedom of expression and creation, hoping that the result will please you.
My Artwork Dreams is in page 17 of Exhibizone Magazine Spring 2022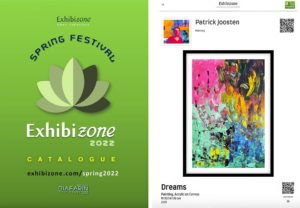 My artworks; "Bodies", "Red Sea Underwater", "Allegro", "Dreams", "Tritium" and "Colors" are in pages 13-14 of the Art Tour International Magazine Winter 2022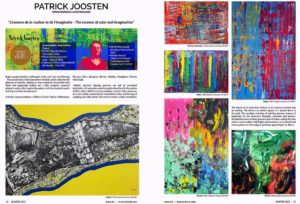 Dreams is published in Spotlight Magazine N°26 p. 83 – Circle foundation for the arts – December 2021.
https://circle-arts.com/spotlight-26/
Original artwork signed P. Joosten at the front and at the back.
Acrylic on canvas, dimensions 150 x 100 x 3 cm. Delivered with a Black wooden frame.
Sold with invoice and certificate of authenticity
2021 – June 24th.