Allegro
With "Allegro" Patrick Joosten offers us a work of which you can feel the dynamism and the energy which emanates from the canvas. The brushstrokes are bold and rapid, creating a sense of movement and the paint seems to leap off the canvas, as if alive and pulsing with frenetic energy.
There is a feeling of freedom and abandon in "Allegro", as if the artist had given free rein to his emotions and let them take shape on the canvas.
"Allegro" is a testament to the power of art to capture the essence of human experience.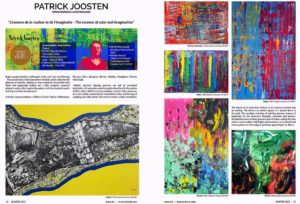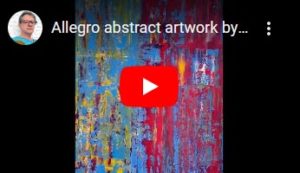 Original artwork signed P. Joosten at the front and at the back.
Acrylic on canvas
Dimensions 115 x 75 x 3 cm.
Delivered with a Black wooden frame.
Sold with invoice and certificate of authenticity
2021 – May 18th.