Waterfall
A canvas flooded with Blue, an abstract waterfall whose beauty takes off in a world of colors, textures and storms. Majestic waters cascade and flow in an endless torrent, an incessant glow, in perpetual motion, a sight to behold. A symphony of movement, so unspeakable.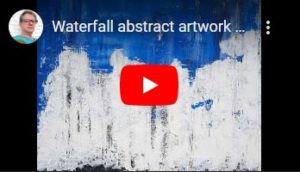 Original artwork signed P. Joosten.
Acrylic on canvas
Dimensions 90 x 90 x 3 cm
Delivered with aWhite wooden frame.
Sold with invoice and certificate of authenticity
2020