Blue Boreal
Abstract vision of an aurora borealis, displaying colored lights in the sky characterized by very bright veils fading into the sky. Pendant work of Boreal.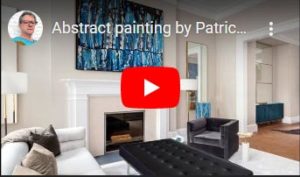 Anima Mundi Academia Art award and magazine – https://issuu.com/svajokz/docs/zita_vilutyt_-_issue_05-06_-_web
Original artwork signed P. Joosten at the front and at the back.
Acrylic on canvas, dimensions 140 x 90 x 4 cm.
Sold with invoicve and certificate of authenticity
2022 – October 12th