Ultimate
Ultimate was created with many coats of paints with a rich and varied color palette. The final result is obtained by a progressive scraping of the paint to bring out the different layers of paint affixed.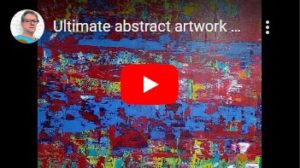 Original artwork signed P. Joosten on front and at the back.
Ultimate is part of the Online Exhibition Infinite Dreams by Contemporary Art curator
Acrylic on canvas, dimensions 95 x 95 x 3 cm. Delivered with a black wooden frame.
Sold with invoivce and certificate of authenticity.
2020 – December 21st