The Grid
The Grid by Patrick Joosten, an abstract and daring painting, red and green collide, creating a network of lines from which a grid emerges projecting you into the imagination.
In "The Grid" by Joosten, we see the magic of art, a world beyond words, a language of the heart.
The Grid", is a pure immersion in abstraction, to evoke a reaction from the viewer.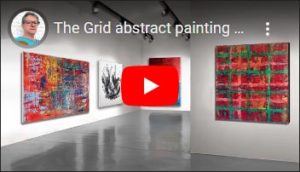 Original artwork signed P. Joosten
Acrylic on canvas
Dimensions 100 x 100 x 3 cm,
Sold with invoice and certificate of authenticity
Delivered with a wooden frame
October 2017