Squares 
Squares by Patrick Joosten, four squares unite in a journey from ebony to ivory, a gradient of light. A canvas that captivates, an enigma to be solved, an abstract work in which the eyes and the mind evolve.
The first square, deep and dark, a black hole to explore, the second, dark with a hint of obsidian, a glimmer of hope. the third square, a lighter shade, a gray shade, a bridge between the old and the new world. And finally, the last square of pure, immaculate white, a beacon of light.
"Squares" is a tribute to stories of extremes, a story of opposition between borders and dreams, an ode to the art of Patrick Joosten.
Squares is part of the Geometric selection made by Singulart July 2021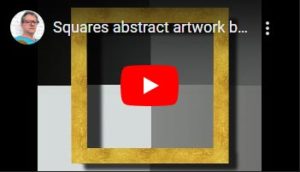 Original artwork signed P. Joosten.
Acrylic on canvas
Dimensions 100 x 100 cm
Delivered with a black wooden frame.
Sold with invoice and certificate of authenticity
October 2017