Sky line
Interprétation artistique de l'image que j'avais en mémoire d'un magnifique coucher de soleil inondant de lumière les grattes de la ville.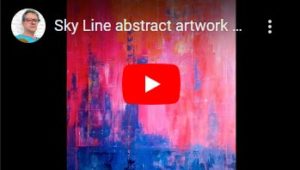 Skyline is the artistic interpretation of the image I had in memory of a beautiful sunset flooding light the skyscrapers of the city.
Original artwork signed P. Joosten, Acrylic on canvas, dimensions 120 x 80 x 3 cm. Delivered with a gold wooden frame.
Sold with invoice and certificate of authenticity
July 2018