Rose Garden
Rose Garden by Patrick Joosten is a fascinating work that dances gracefully between shades of lush, gradient greens and bursts of bright red and delicate pink.
It is as if the canvas itself breathes life into a garden teeming with the dynamism of blooming roses. The subtle touch of pale yellow and white adds a soft touch, reminiscent of sunlight streaming through the foliage, casting a serene and tranquil aura over this artistic sanctuary.
"Rose Garden" is an artistic celebration of life, exuding a timeless charm that invites viewers to immerse themselves in its enchanting world of color and tranquility.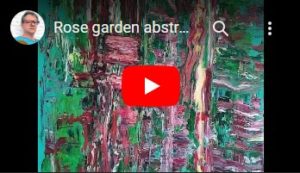 Original artwork signed P. Joosten at the front and the back.
Acrylic on canvas, dimensions 95 x 95 x 4 cm.
Sold with invoice and certificate of authenticity.
Delivered with a white wooden frame.
2023 – November 19th