Lady in Pink
Lady in Pink, a Parisienne in a pink dress stands in her abstract and surreal form in a 50s style, bold and bright. A vision of femininity, with graceful curves, it defies the eye like a story to go through.
Lady in Pink, oh how intriguing you are!
A work of art that cannot be catalogued, a masterpiece of modern thought, a treasure to behold.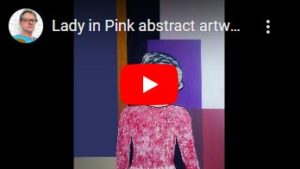 Original artwork signed P. Joosten
Acrylic on canvas,
Dimensions 120 x 80 x 3 cm. Comes with a black wooden frame.
Sold with invoice and certificate of authenticity
August 2018