Jain
Jain is a canvas of mystery, a glimpse of the ancient history of India, a visual journey, a passage to be assumed. On the canvas, an abstract representation of temples so grand, a wonderland, a canvas of wonder, spiritual relief.
It's a living canvas of vibrant hues, a dance of colors, a chorus of sights. Jain is a work that offers us a symphony of colors and a visual ode to faith, a moment of muse.
Jain by Patrick Joosten is a bold painting, a work that abstract art allows us to contemplate.
Jain is part of 20 Artworks to discover selected by Singulart.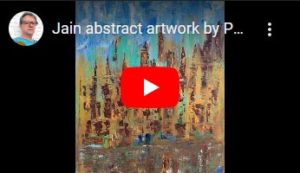 Original artwork signed P. Joosten.
Acrylic on canvas.
Dimensions 115 x 75 x 3 cm.
Sold with invoice and certificate of authenticity
2019 – September 25th