Flowers
In this painting, a blooming garden, a living canvas of colors and scents. A world of wonder, a sight to behold, a work designed for an untold story. The petals unfurl, in shades of red, gold and white.
The flowers mix and mingle, in a free dance, in a world of wonder.
A canvas that captures heart and soul, a canvas of life, a story to tell.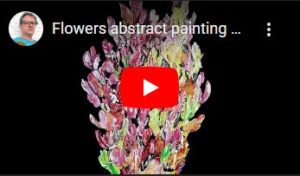 Original artwork signed P. Joosten at the back.
Dimensions 115 x 80 x 4 cm.
Sold with invoice and certificate of authenticity
2023 – January 15th.