Believe creativity is a
Gift_
Fireworks
When you contemplate "Fireworks", you are immediately drawn into a mesmerizing explosion of color and energy. It's as if the canvas itself has burst into a celebration of life and light, with a symphony of hues and shapes dancing before your eyes.
With its explosive energy and vibrant colors, it's a reminder that even in the darkest of times, there's always the potential for beauty and joy to burst out and light up the world.
With "Fireworks" Patrick Joosten offers us an astonishing testimony to the power of art to capture the very essence of life.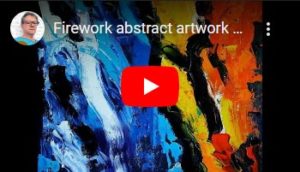 Original artwork signed P Joosten at the front and at the back.
Acrylic on canvas
Dimensions 95 x 95 x 3 cm
Delivered with a Black wooden frame.
Sold with invoice and certificate of authenticity
2020 – November 26th
Info