Experimental Red N°3 
Experimental Red N°3, is a painting by Patrick Joosten as a tribute to Mark Rothko, and I am struck by the depth and richness of the burgundy red hue that dominates the canvas. The color vibrates with a life force of its own, inviting me to explore the layers and textures of the piece.
At the same time, I am drawn to the dark blue tones that serve as a counterpoint to the vibrant red. These deep blues suggest a sense of mystery and contemplation.
"Experimental Red" manages to convey complex emotions and ideas through a seemingly simple composition of colors and shapes.
In this painting, Patrick Joosten has captured the essence of what makes abstract art so compelling: the ability to evoke deep emotions and spark the imagination.
Third artistic work of a series of 4 with a variation of the color red on a black or bluish background by exploiting different techniques.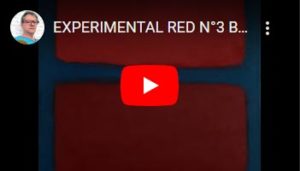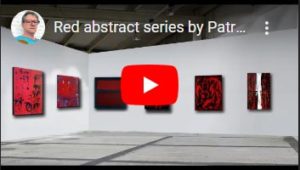 Original artwork signed P. Joosten at the back.
Acrylic on canvas Dimensions 95 x 95 x 3 cm.
Delivered with a black wooden frame.
Sold with invoice and certificate of authenticity
2020 – September 18th.