Believe creativity is a
Gift_
Euphoria
A canvas full of colors, a story waiting to be told. The energetic brushstrokes create a dance of light, a symphony of shapes that harmonize perfectly.
It is as if the artist had captured a moment in time, a snapshot of the universe frozen in rhyme.
Euphoria, a work of art that will amaze forever.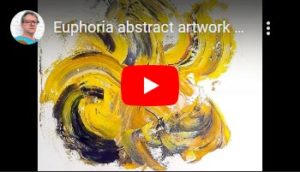 Original artwork signed P. Joosten at the front and at the back.
Acrylic on canvas
Dimensions  95 x 95 x 3 cm.
Delivered with a White wooden frame.
Sold with invoice and certificate of authenticity
2022 – March 25th
Info