Believe creativity is a
Gift_
Enchantement
"Enchantment", a work by Patrick Joosten in which colors dance and swirl, and time seems to relax. A whirlwind of paint, a hypnotic and captivating spectacle to behold.
From the center, a maelstrom of emotion and feeling emerges a powerful pull, an inexorable tremor in which the eye is drawn, as if by a spell.
"Enchantment" is a tableau vivant, with a spirit of its own, as if whispering secrets.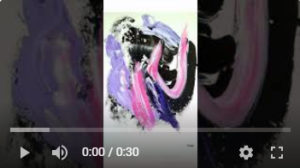 Original artwork signed P. Joosten at the front and at the back.
Acrylic on canvas,
Dimensions  80 x 60 x 3 cm.
Delivered with a White wooden frame.
Sold with invoice and certificate of authenticity
2022 – April 04
Info