BODY WOMAN
In this painting, we see a warrior-looking woman standing proudly with her banner. A symbol of unyielding power in a black and white tone. An abstract scene, a bold portrait, a testament to the human spirit and the power of art as expression.
Body Woman is the sixth part of a serie on the body. Artistic representation of a young woman represented in an epic situation.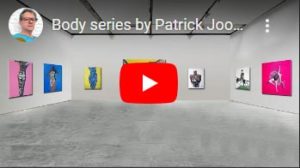 Original artwork signed P. Joosten.
Acrylic on canvas.
Dimensions 80 x 60 x 4 cm.
Delivered with a White wooden frame.
Sold with invoicve and certificate of authenticity
2022- September 24th.