Body – Blue
A living canvas with electric hues, a body in blue, a whirlwind of emotions, an untold story, a journey of the soul, a daring story. Le corps en bleu, a sight to behold, a canvas that tells an untold story, a work of art that captures the heart, a timeless painting, a timeless art.
Body- Blue is the third part of the series " Body".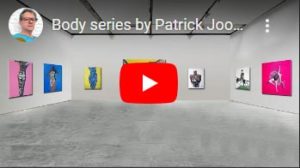 Original work signed P. Joosten.
Acrylic on canvas
Dimensions 90 x 70 x 3 cm.
Delivered with a white wooden frame.
Sold with invoicve and certificate of authenticity
2020 March 12th.