BLAUGRANA Part I
Blaugrana, is a canvas of abstract delight, a fusion of blue and red in perfect harmony.
Each brushstroke, bold and luminous, offers us a symphony of colors that blend together, barred by white stripes, creating contrast and balance in a masterful mixture.
Blaugrana, is a canvas that speaks of passion and fervor.
Patrick Joosten's creation is a work of art, a canvas of color, a visual charter of great abstract beauty.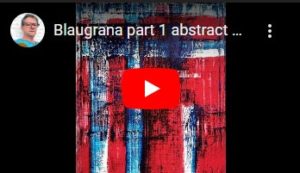 Original artwork signed P. Joosten
Acrylic on canvas
Dimensions 120 x 90 x 3 cm
Delivered with a black and silver wooden frame.
Sold with invoice and certificate of authenticity
Septembre 2017