Anna
Anna in this portrait of Patrick Joosten brings us an artistic vision of a young Argentinian with her typical beauty. Her long black curly hair cascades covered by a hat adorns her head in a stylish twist.
On a pink background, she stands out, with her eyes that like jewels, twinkle and shine reflecting her thoughts.
Patrick Joosten has captured its essence, a symbol of beauty and youth.
In this abstract creation, we see the beauty of Anna, wild and free. A celebration of youth, of life, of love.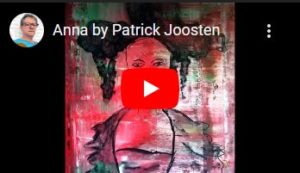 Original artwork signed P. Joosten.
Acrylic on canvas
Dimensions 80 x 60 x 3 cm
Delivered with a Wooden frame.
Sold with invoice and certificate of authenticity
Avril 2019