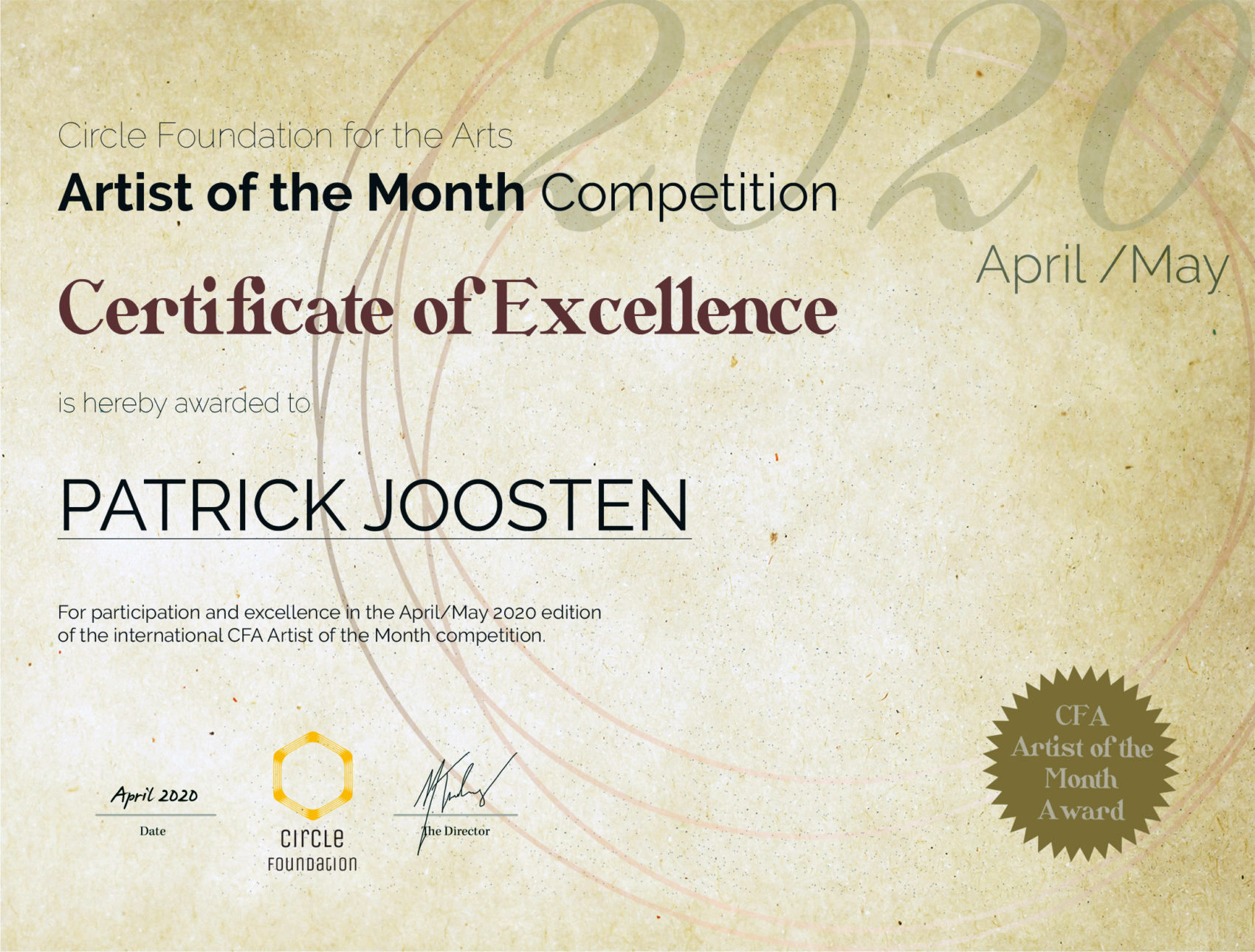 Circle foundation for the Arts – Excellence Award
Dear Patrick,
I am emailing you regarding the results of the CFA Artist of the Month contest for April/May 2020. We had a total of 419 participating artists and selecting only 3 artists was not an easy task. The selected artists this month are: 1st Place Award – Nathan Neufeld (Ceramics, USA) 2nd Place Award – Holly Wilmeth (Photographer, Guatemala/Mexico) 3rd Place Award – Sigurborg Stefansdottir (Painter, Iceland) The contest results have been posted on our website right here: https://circle-arts.com/artistofthemonth-announced/

Your work 'Acqua Azzura' really stood out to me and we issued for you a Certificate of Excellence.

A big congratulations on your distinction in this contest!
Myrina Tunberg Georgiou Circle Foundation Director
• Circle Foundation for the Arts is based in Lyon, France and we represent artists internationally.