# Whatever
# Whatever, is an emblem of our digital age.
With its simplicity and refined Pop Art graphic style, the painting exudes a sense of cunning, as if to poke fun at our obsession with social networks. On a bright, bold pink background, a white hashtag in a blue circle, that's it.
Whatever its meaning, it is often used as a way to express a carefree or nonchalant attitude towards a particular situation or subject.
But beyond the irony and the spirit, it's a Pop Art painting made to last.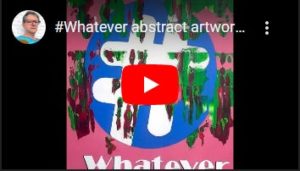 Original artwork signed P. Joosten at the back.
Dimensions 80 x 60 x 4 cm.
Sold with invoice and certificate of authenticity
2022 – November 10th