Believe creativity is a
Gift_
Sunflower
A canvas filled with light in this luminous painting. An abstract painting, but which tells a story of nature and warmth in a range of colors that evokes pure harmony.
The painting speaks of the grace of summer, fields of gold, sunshine, joy and the sweetness of life.
A bewitching work of renewal, of endless treasure in timeless beauty, which will never leave.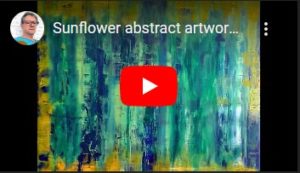 Original artwork signed P. Joosten at the front and at the back.
Acrylic on canvas
Dimensions  100 x 100 x 4 cm.
Sold with invoice and certificate of authenticity
2022 – June 15th
Info