I see you
Abstract artwork mixing beautiful copper, silver and gold metallic colors enhanced by a pretty turquoise blue. Subtly and discreetly incorporated into the canvas some eyes are watching at you.
Winner Award issued by ARTAVITA – November 2021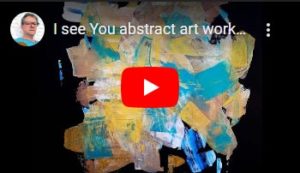 Original artwork signed at the back P. Joosten
Acrylic on canvas, dimensions 100 x 100 x 4 cm.
Sold with invoicve and certificate of authenticity
2020 July 23rd