Colors of Earth
Both wild and serene, this abstract painting speaks of the raw beauty of the earth. It is a symphony of colors that evokes the majesty of the mountains, the warmth of the sun and the coolness of the ground. Each brushstroke is a celebration of the magic of the land, capturing the essence of its rugged terrain and endless possibilities.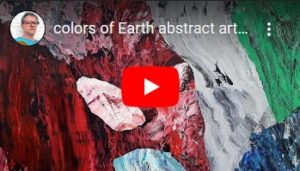 Original artwork signed P. Joosten.
Acrylic on canvas
Dimensions 115 x 75 x 3 cm.
Delivered with a black wooden frame.
Sold with invoice and certificate of authenticity
April 2020