Boreal
Boreal, In the sky with a golden light, a yellow borealis aurora, in the night, a cosmic painting, of pure delight, a gift of wonder, shining bright. A dance of colors, in the Milky Way, And as it glows, with a gentle sway, It fills the earth, with a warm display.
With every shimmer color, a new tale unfolds, and as it flickers in shades of gold, It whispers to you secrets, of the universe untold.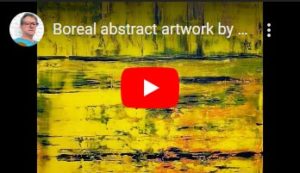 Original artwork signed P. Joosten
Acrylic on canvas
Dimensions 80 x 80 x 4 cm.
Sold with invoice and certificate of authenticity
2020 – June 2nd