Galactica
Artistic vision of a planet and a hostile world, where the winds charged with toxic gases sweep sulfurous oceans and rock masses from previous fusion. Let's keep and maintain our planet Earth for the well being of humanity.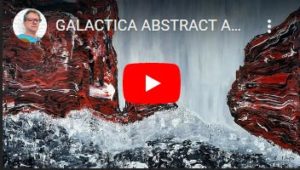 Original artwork signed P. Joosten.
Acrylic on canvas, dimensions 170 x 100 x 3 cm.
Sold with invoicve and certificate of authenticity
2020 March 30th
Vision artistique d'une planète et d'un monde monde hostile, ou les vents chargés de gaz toxiques balayent océans sulfureux et des masses rocheuses issues de précédentes fusions. Gardons et maintenons notre planète terre pour le bien être de l'humanité.
Œuvre originale signée P. Joosten.