Believe creativity is a
Gift_
Fireworks
Abstract vision of light lines piercing the Milky Way, explosive brushes to paint my canvas, luminous flares that join the stars and cut the sky into colored figures of Red, Yellow, Blue, Violet and Orange.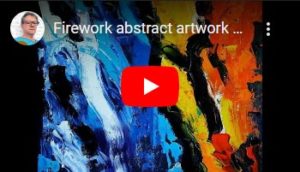 Original artwork signed P Joosten at the front and at the back.
Acrylic on canvas, dimensions 95 x 95 x 3 cm, delivered with a Black wooden frame.
Sold with invoice and certificate of authenticity
2020 – November 26th
Info